Mongo-Shopping.com
Having already programmed and implemented several webshops for our customers, we were getting more and more interested of the idea of running our own webshop.
After extensieve research, we implemented the brand, product line and the concept.
The webshop, product descriptions, most of the photos, logo, brand and CI were developed by KKBits.
A multi-tenant shopping system is built on the KKBits Mobile Engine.
Read more detailed technical information about the KKBits Shop System.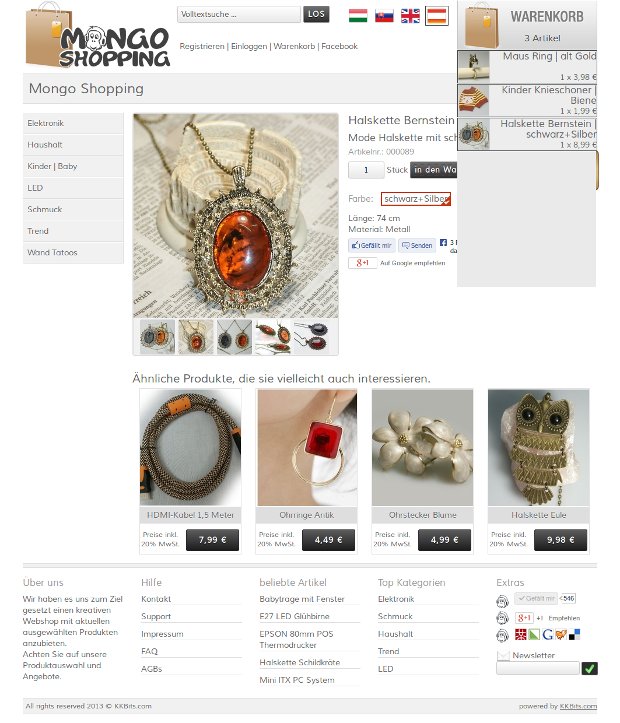 Detail view of products with cross-selling and picture gallery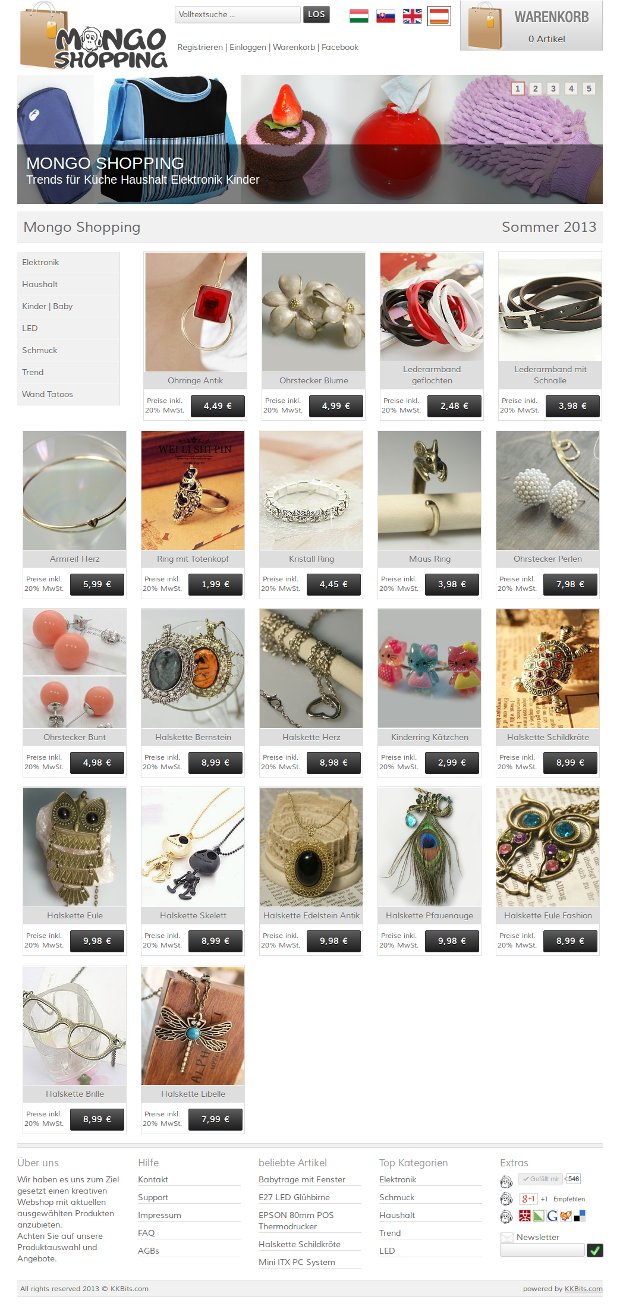 The list of product group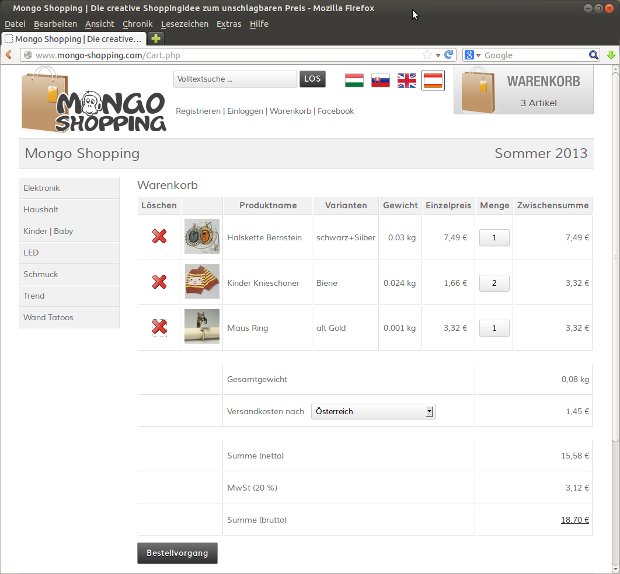 The basket before ordering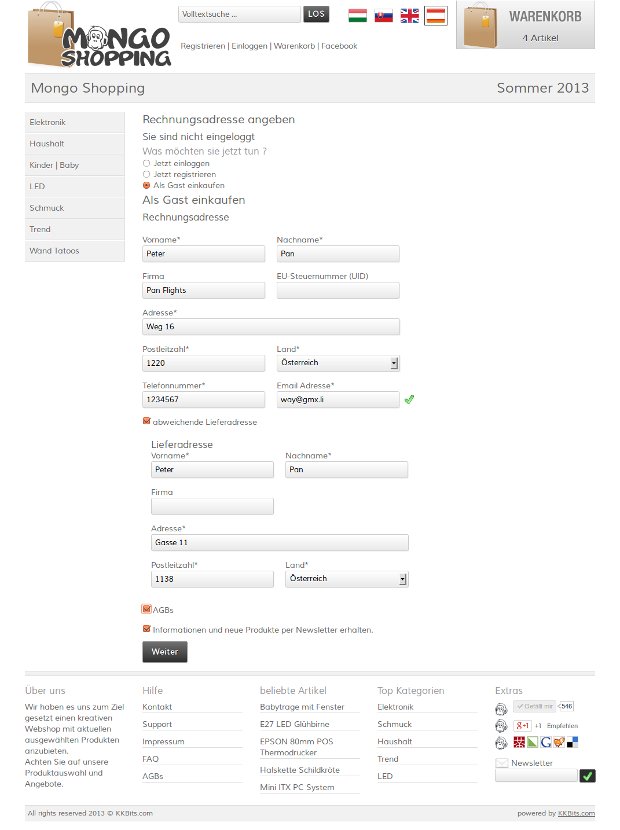 Specifying order data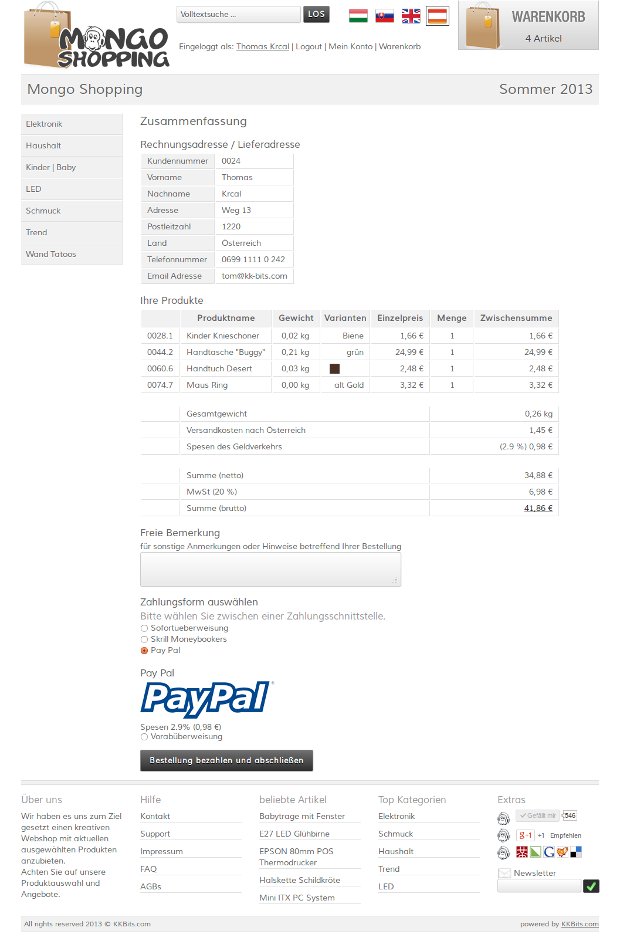 Choosing payment method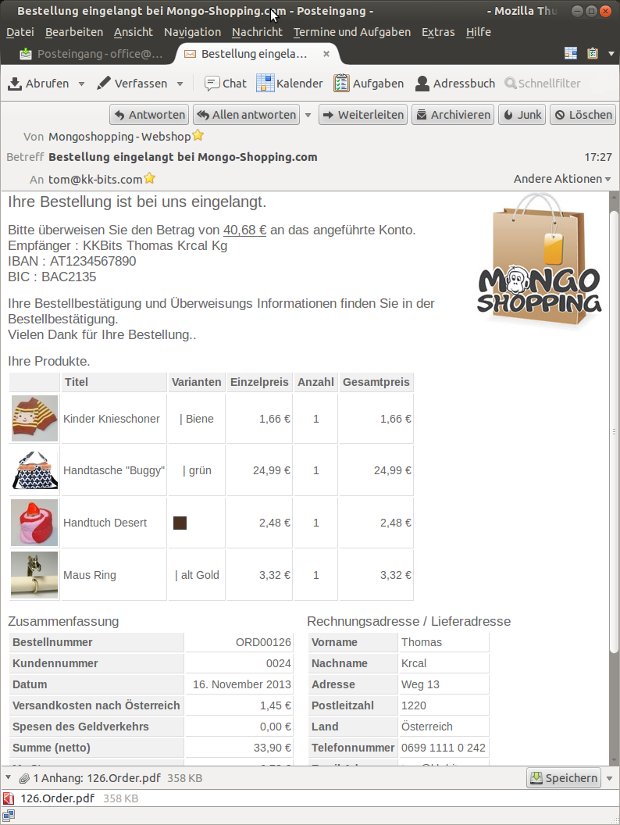 HTML e-mail with order or invoice as a PDF file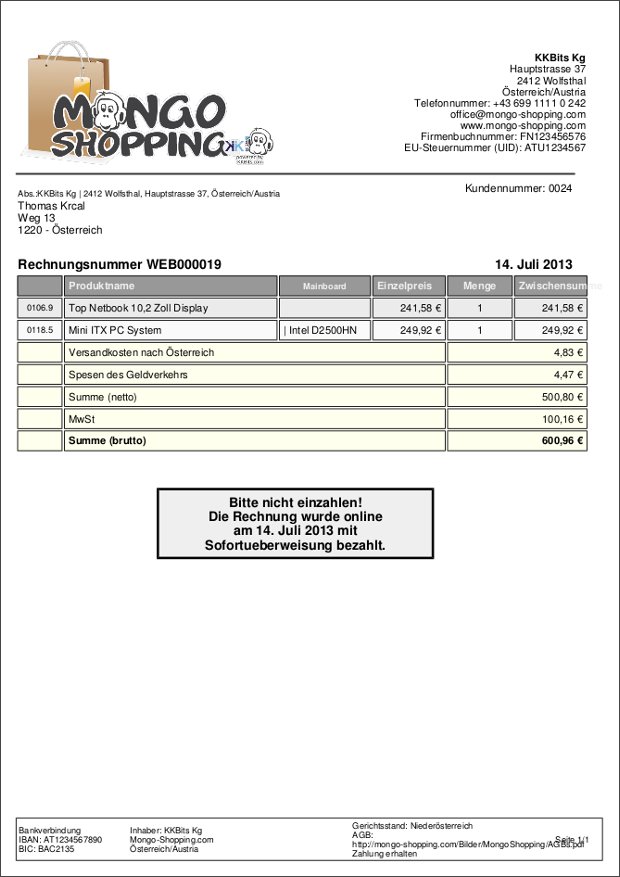 Automatically generated invoice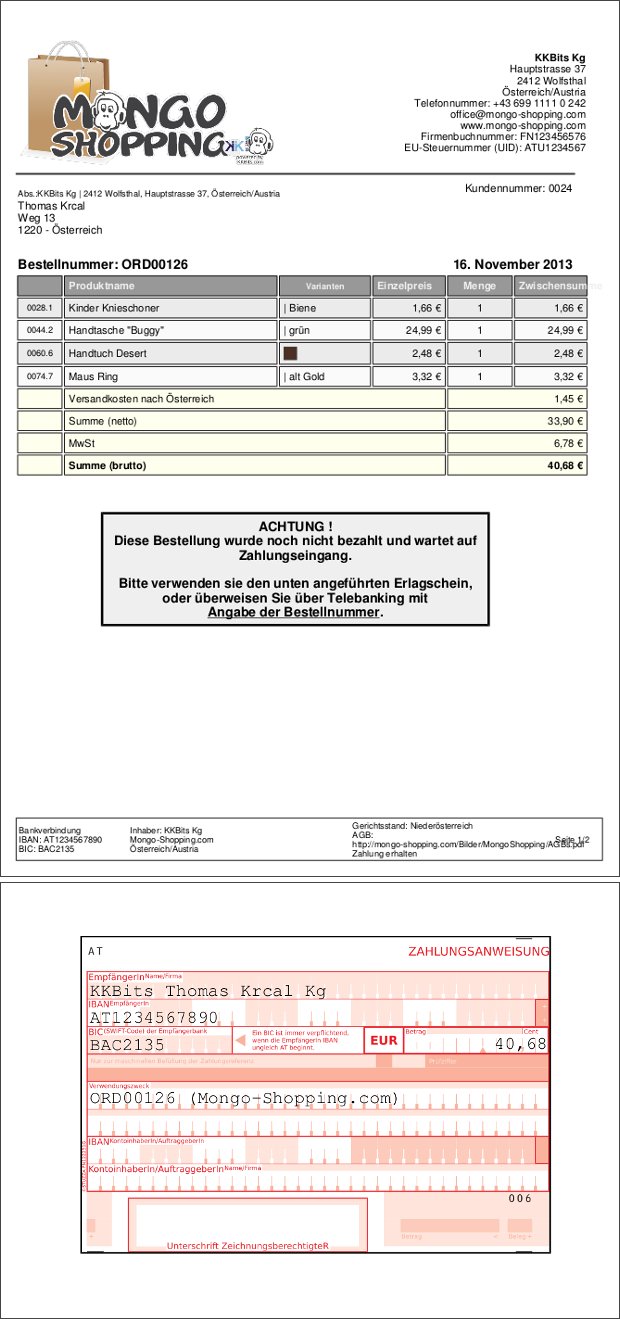 Order confirmation with automatically generated payment form adapted to the specific order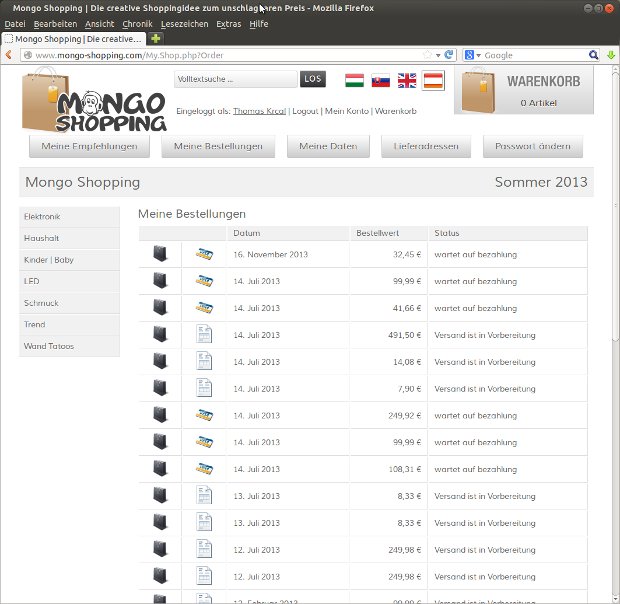 A customer view of the order form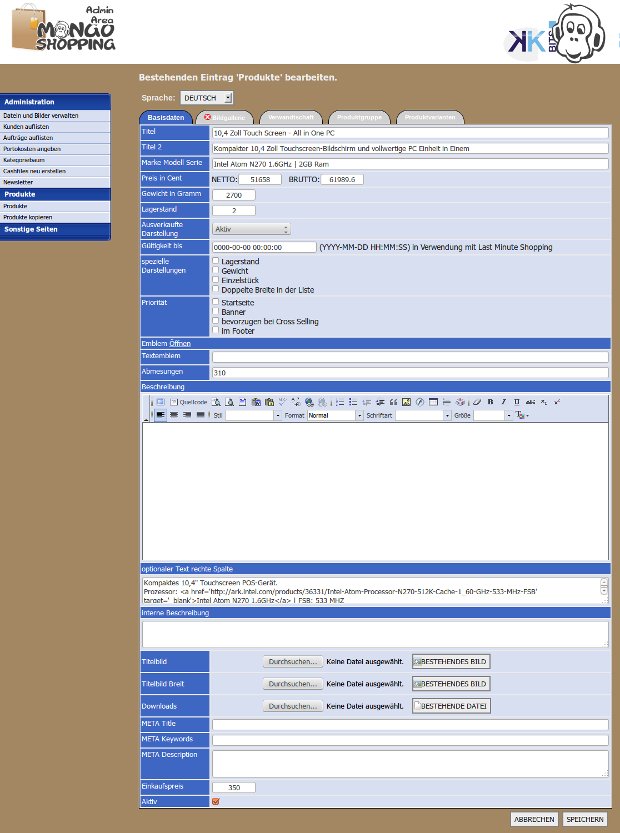 Backend interface for editing products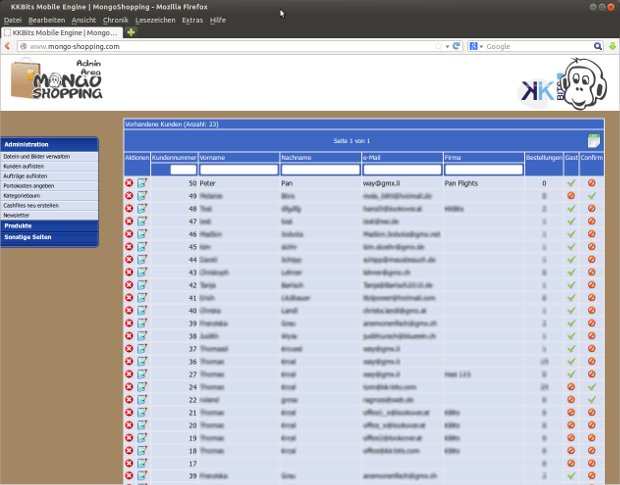 Customer list in the backend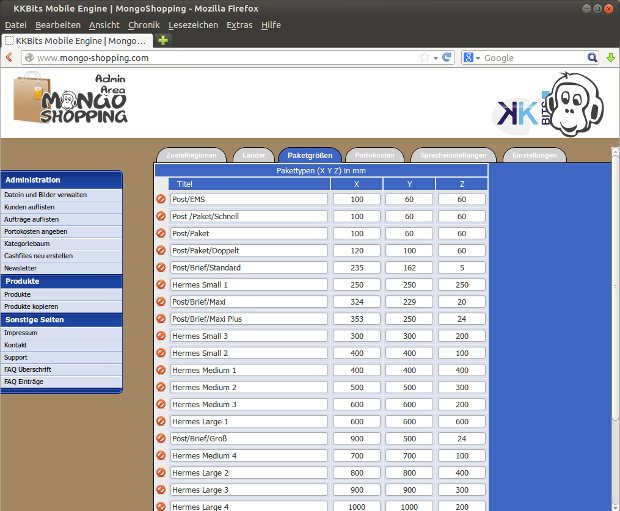 Detailed information for the automatic calculation of postage depending on the size and weight of the product.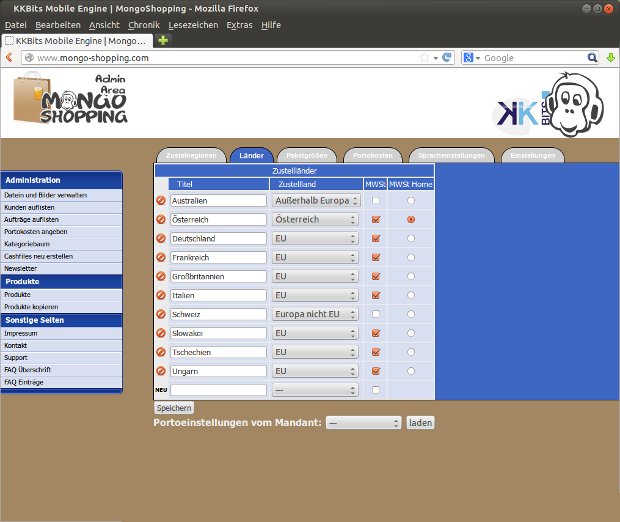 Country-specific settings to calculate the postal charges automatically.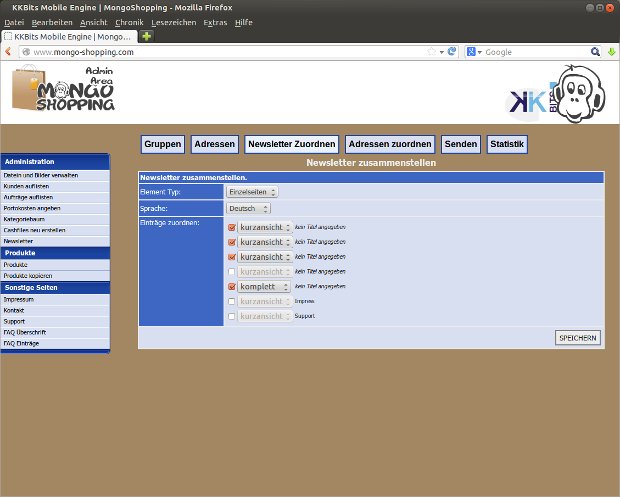 Interface of the integrated newsletter system