Lookover – The Internet Newspaper
The website Lookover.at is our own project.
The site represents an unusual news platform.
Everybody is invited to write editorially valuable reports about any topic.
Look Over provides a platform where everyone can share their concerns.
Here are absolutely no restrictions relating to the subject.
The reports deal with
All kind of events (form huge events such as football world championships to folk festivals in smaller towns)
Books
Historical events
Structures
Current topics (sports, politics, society)
Cultural events (cinema, theater)

Lookover features about 800-1000 unique visitors daily
Lookover has been active for over 15 years.
Lookover has some editors, who more or less regularly write reports for the website.
Lookover has a very practical and tidy backend for processing the data.
Lookover has currently approximately 1,000 editorially valuable reports.
Lookover has about 50,000 images, mostly headlines.
An overview of the releases of the Web page: www.lookover.at/Berichte/Natur_Technik/2008/Lookover.at_in_neuem_Gewan.php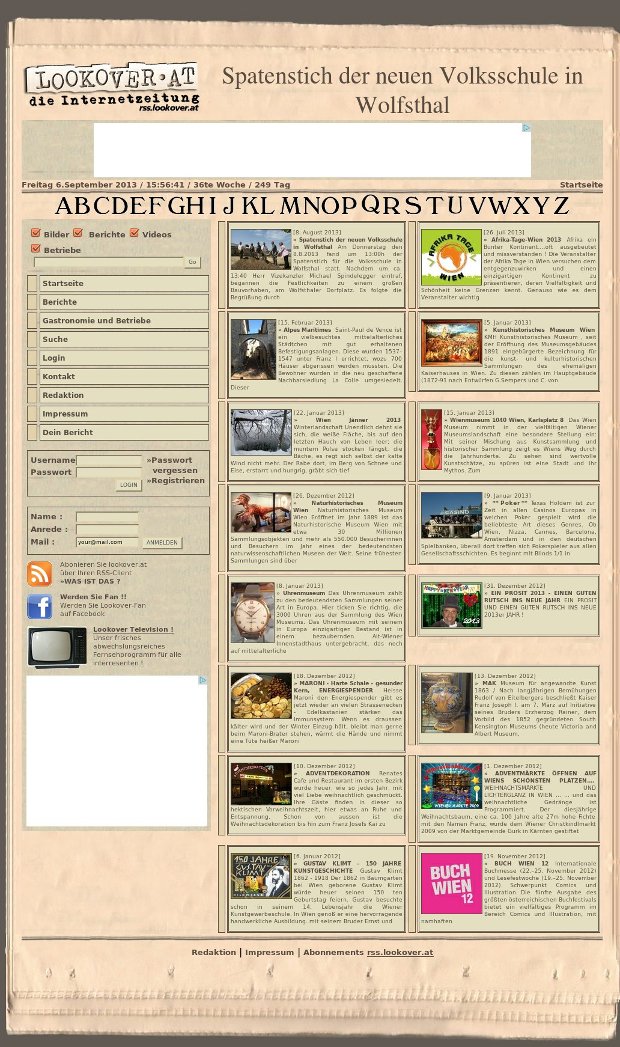 Lookover Home in September 2013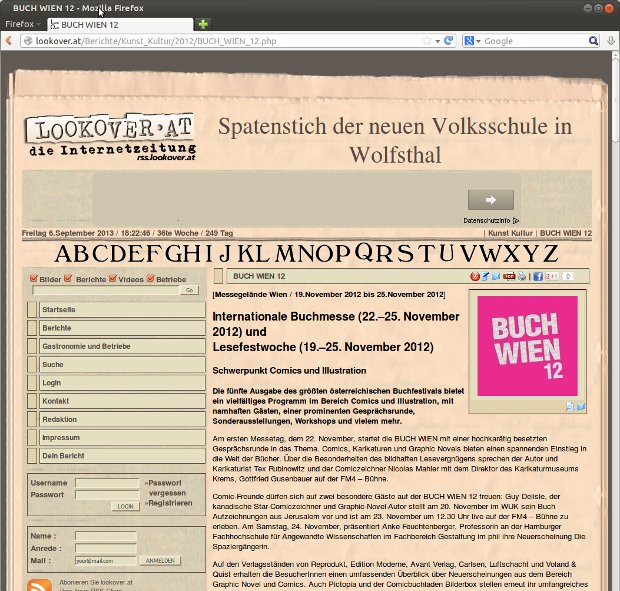 Report on the Fair Book Vienna 2012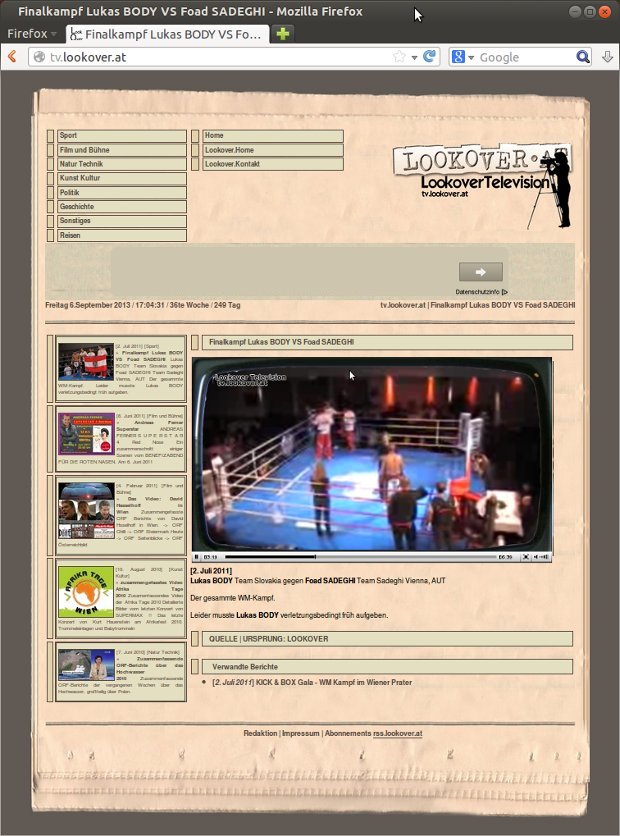 The video platform tv.lookover.at | Here are several videos together taken.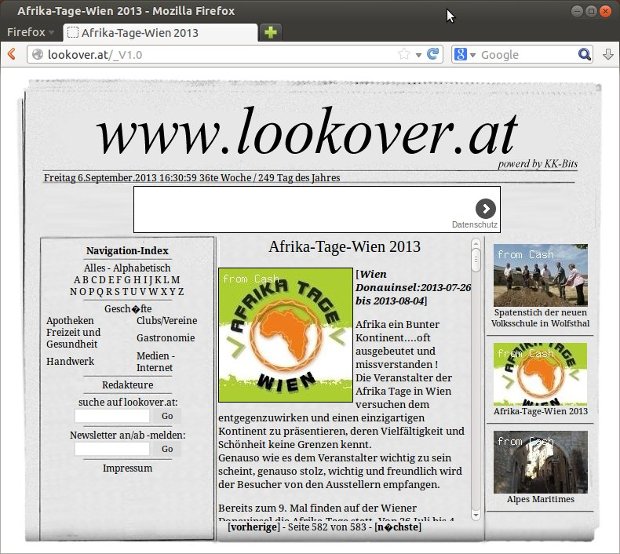 Lookover version 1 of 2003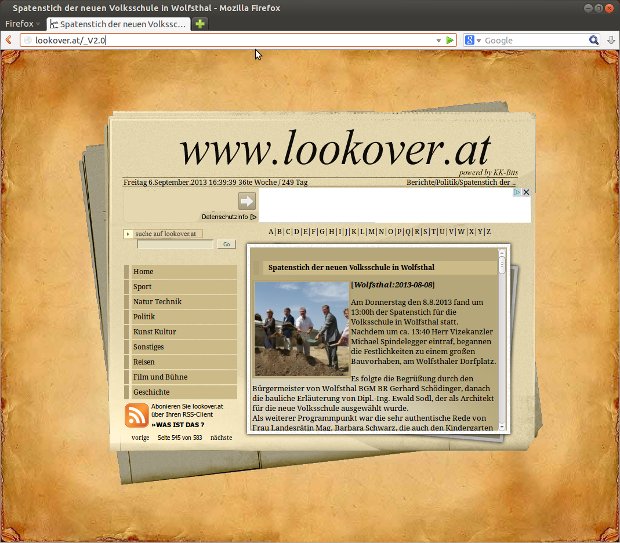 Lookover version 2 of 2004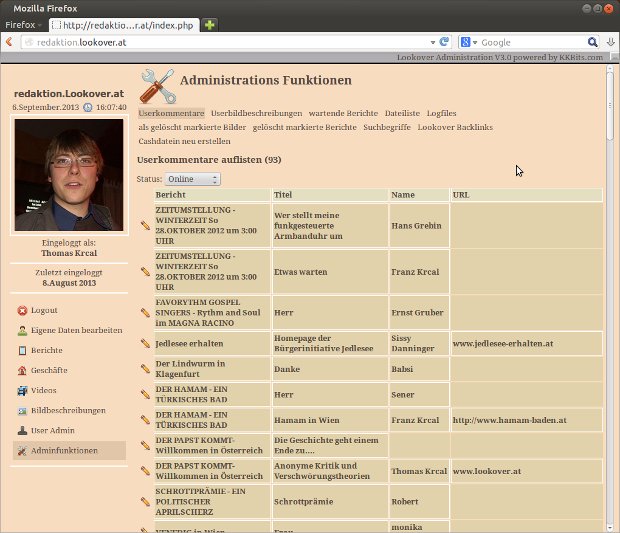 A clean and very user friendly backend,
provides for all editors smooth working with the website.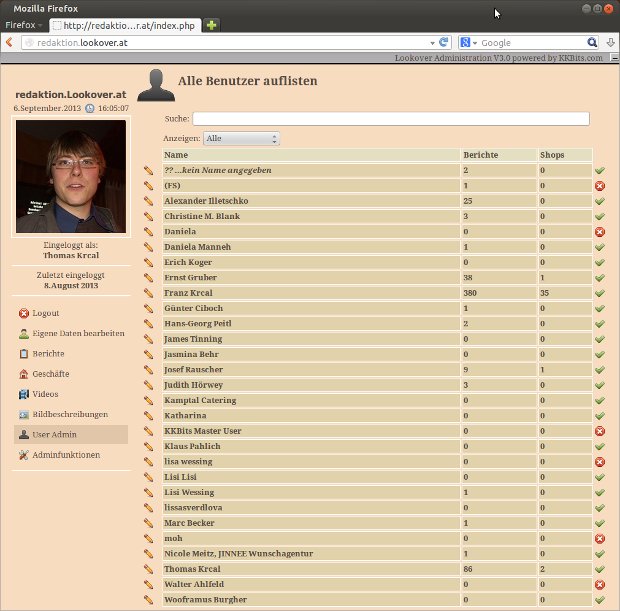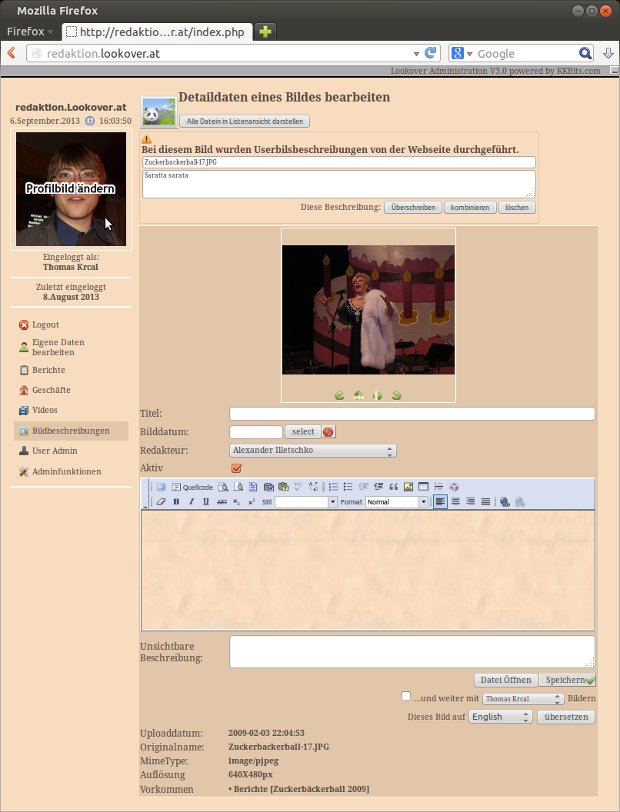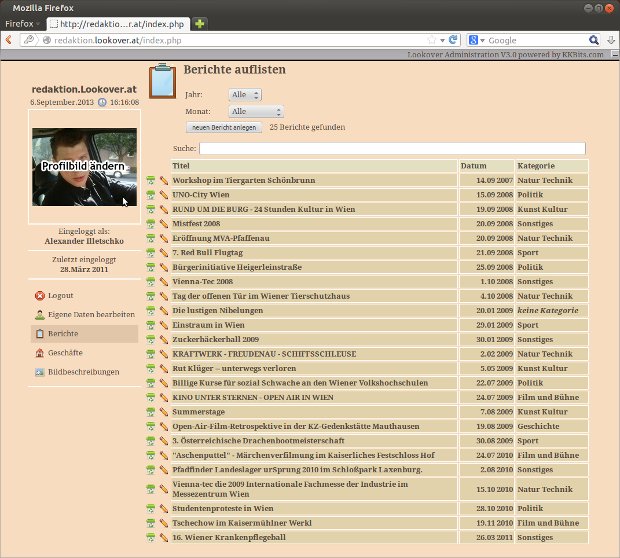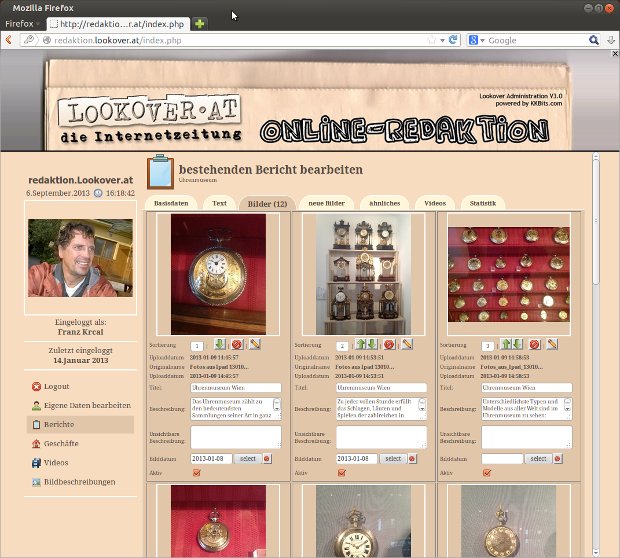 Extensive reports sometimes have much more content and reader's feedback.