Dart player Mensur Suljovic
Mensur Suljovic is the figurehead of the Austrian darts scene and has long since made a name for himself internationally.

Suljovic was born on March 5, 1972 in Tutin, Yugoslavia, in what is now Serbia, and lives in Vienna. He has been playing darts since 1989 and is known worldwide by his nickname "The Gentle". Suljovic is one of the best e-darts players of all time. In the first few years of this millennium, Mensur dominated the soft tip area and celebrated great success.

Suljovic started his sports career with e-darts in Vienna and then came to steel darts. He celebrated his first big success at the E-Darts World Championship in Kalkar in 1999. In Steeldarts he reached the second round at the Winmau World Masters in 2000.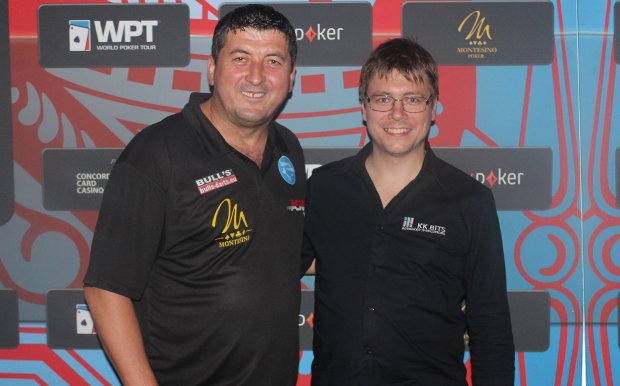 Mensur Suljovic AND Thomas Krcal
In summer 2015 we were able to implement Mensur Suljovic's website.
The result was a successful, very modern athlete website with a convenient connection to all social media. Soljovic, who is also very successful on Facebook and YouTube, combines his website directly with these channels.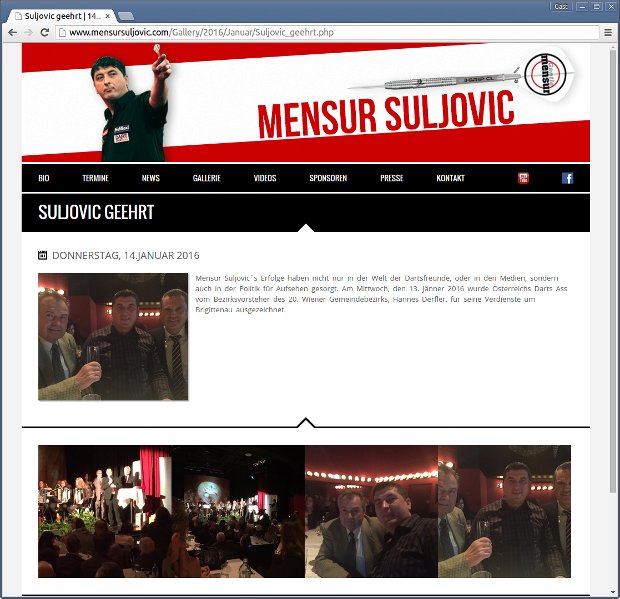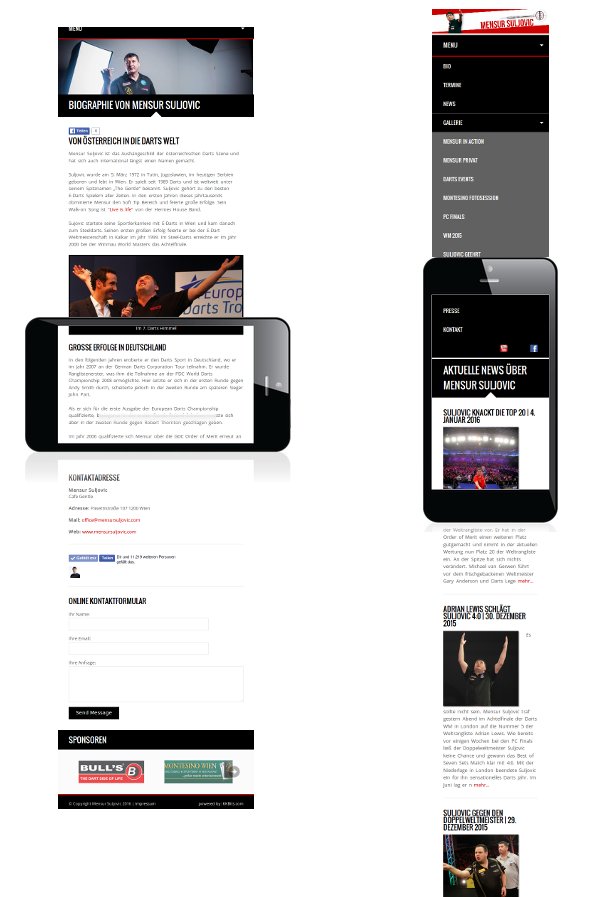 The website was implemented fully responsive and works uncompromisingly on all devices and resolutions.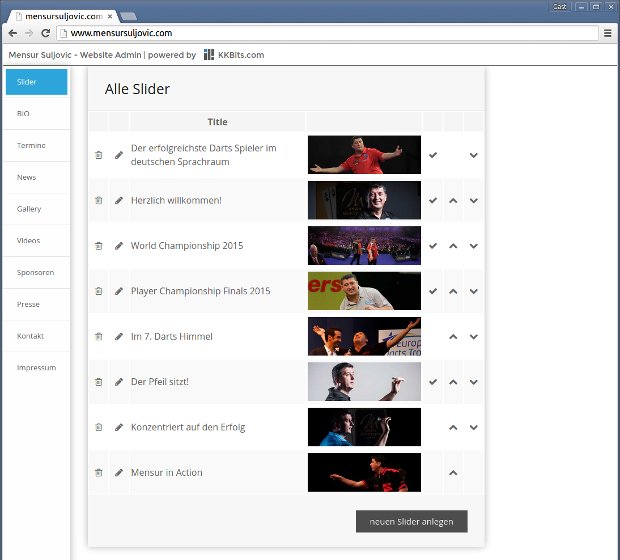 The backend is an individual programming optimally adapted to this page.
Image upload, the administration of appointments, sponsors and videos (self-hosted and / or on Youtube) works comfortably and smoothly.