KKBits Mobile Engine
The KKBits Mobile Engine is a multi-user CMS, which offers, after long development time, all the advantages of a large and well-known open-source solution. Nevertheless, we can still offer every flexible solutions based on our own programming.
The KKBits Mobile Engine is the successor of KKBits Homepage Engine.
Through years of managing and developing this and the previous version of our CMS engine, we have accessed this extremely stable and flexible tool.
Almost all requirements of a modern website are convertible with this CMS. An extensive plugin system lets every single request to be efficiently, quickly and inexpensively installed.
By using this tool, we are able to implement websites and web applications very fast, flexibly and inexpensively.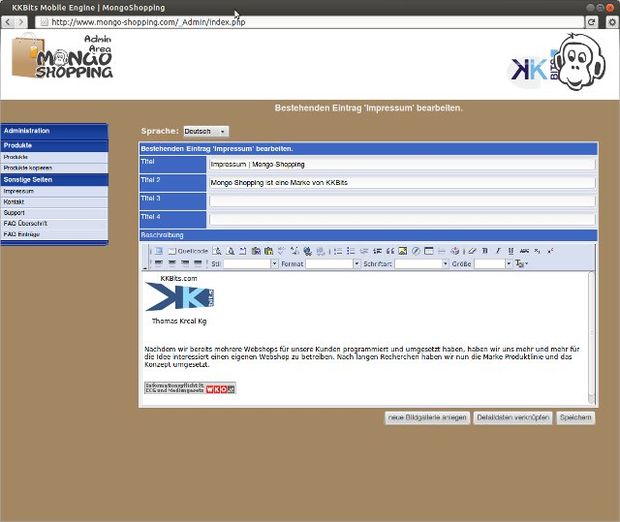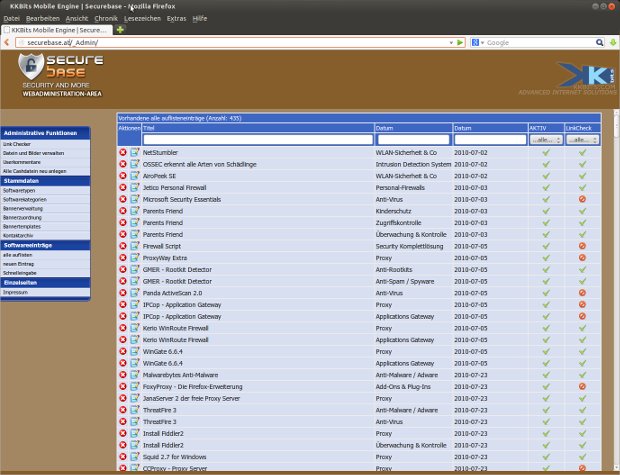 Standard output
The CMS can be presented not only as data management but also is a highly configurable default output.
A customer-configurable website is thus created very quickly and conveniently.