Only-Pizza delivery
This site is characterized by a particularly good usability.
Especially when you edit the ingridients of a pizza, the page is very handy and clearly presented.
Convenient interfaces for data management, customers, payments and orders are available.
Special Industry Necessary features were implemented:
Call-back service
Delivery area detection
Delivery time detection
Variety of payment methods
Structured order management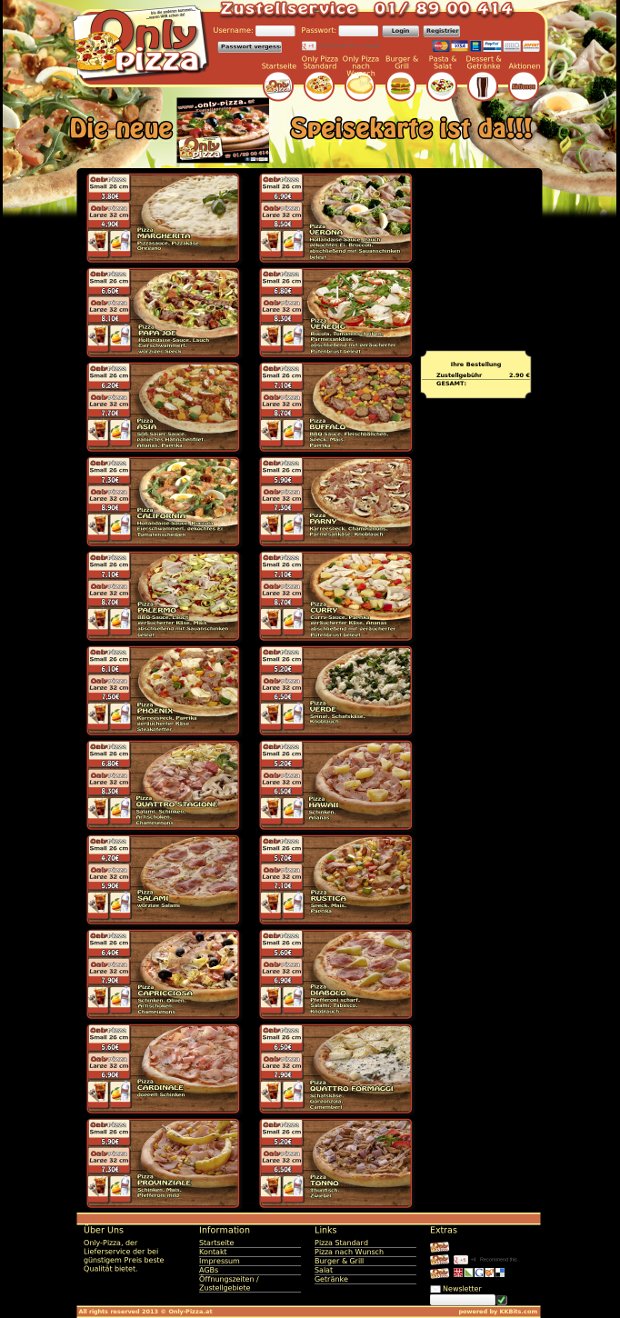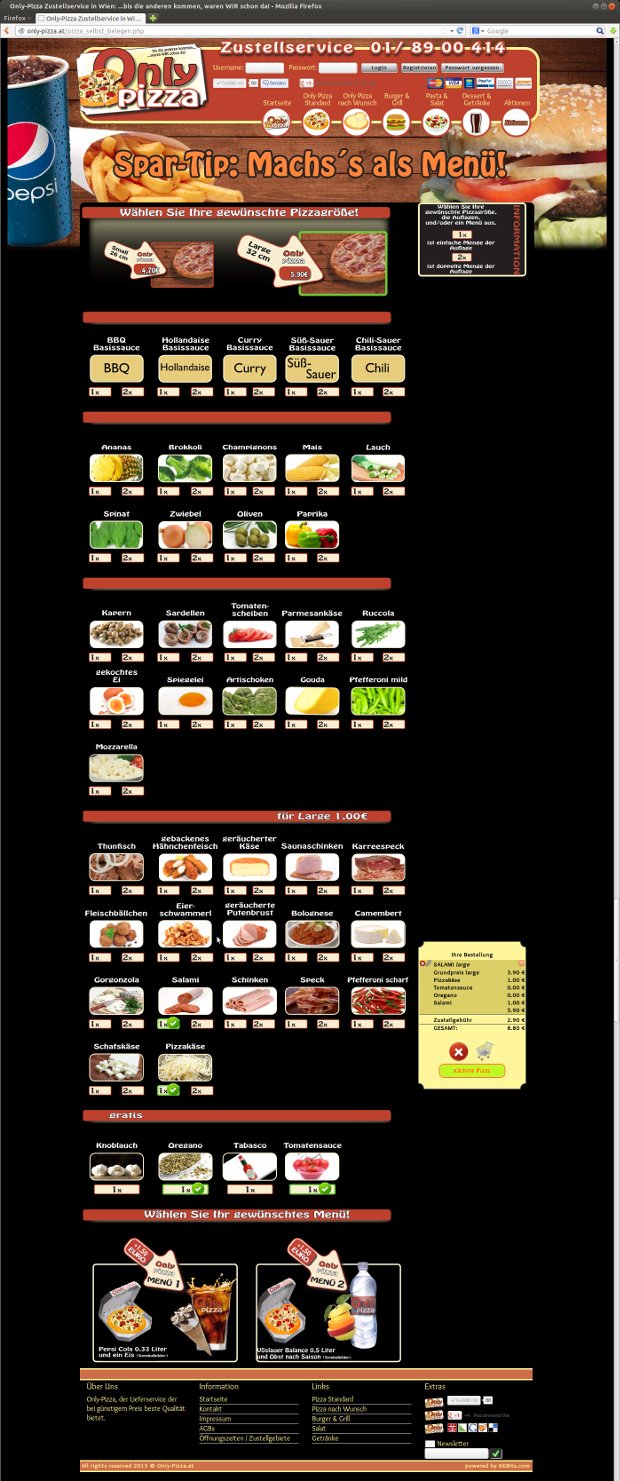 In this view, the customer can put together their own individual pizza.
The shopping cart is always updated on-going.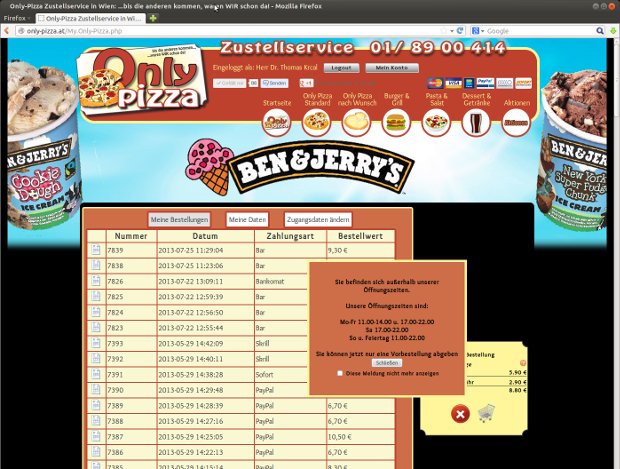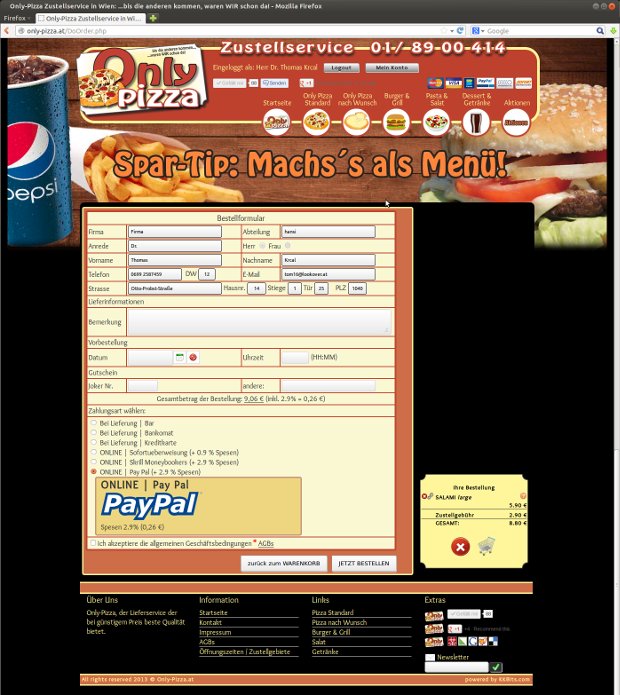 Various online payment are available.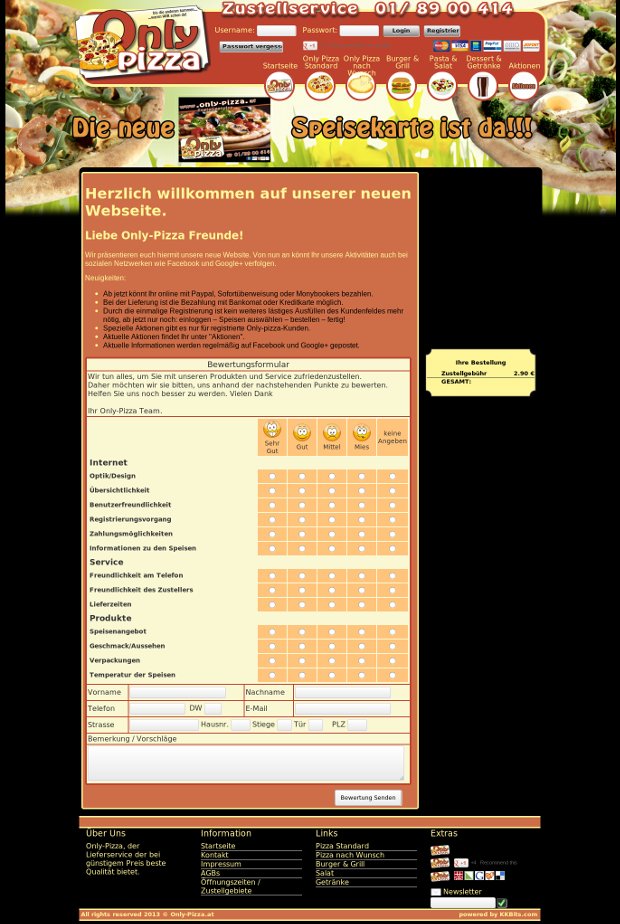 Online survey to determine customer satisfaction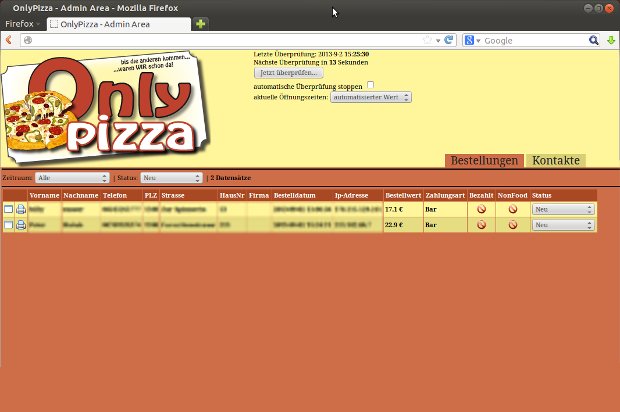 Customer and order management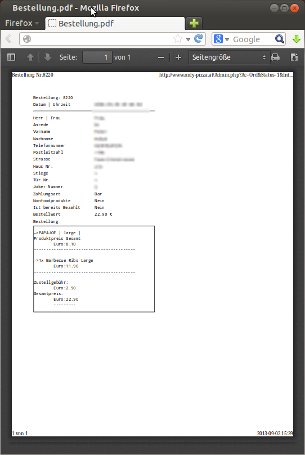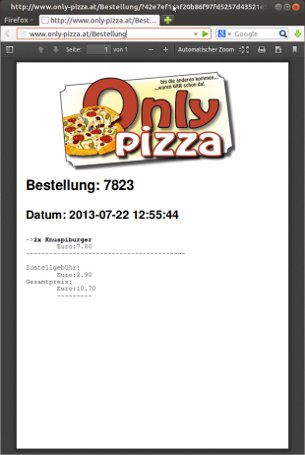 Export of documents to the customer and automatic processing in the kitchen and delivery.
First delivery service with online payment
The first online store in Austria with online payment at a pizza order.
Bestellen Sie hier Ihre Pizza mit PayPal oder Sofortüberweisung !