Eric Kogers Racetrack Center
We created the website and other various online and offline projects for Eric Koger Racetrack Center.
An editorial report about details of Eric Kogers railways construction on the www.lookover.at.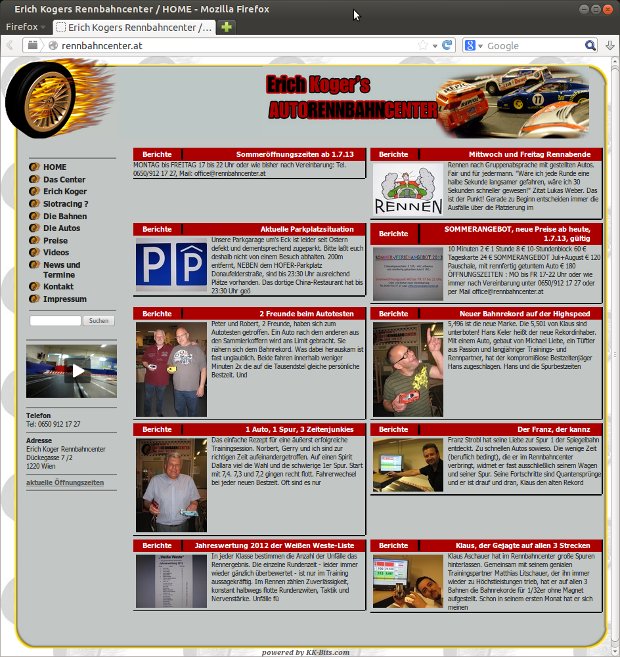 Home page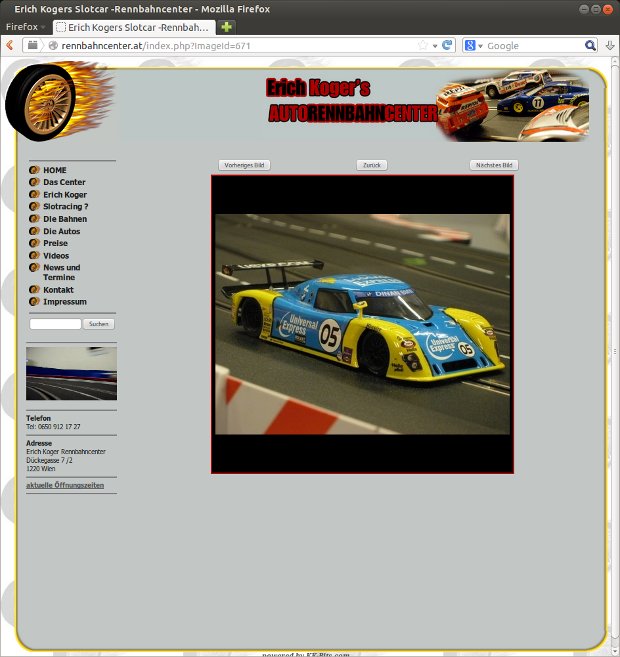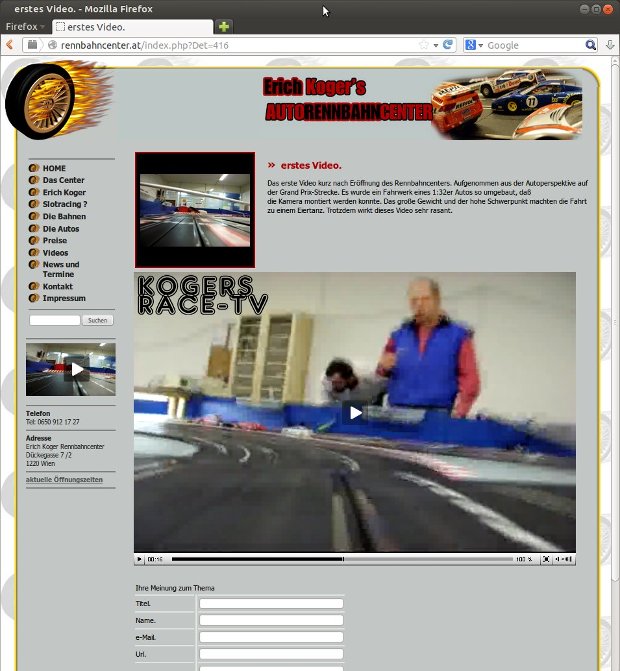 On the website you can find various race videos.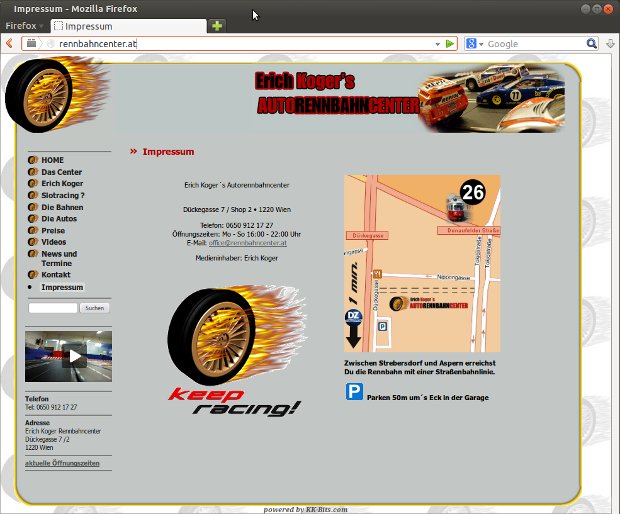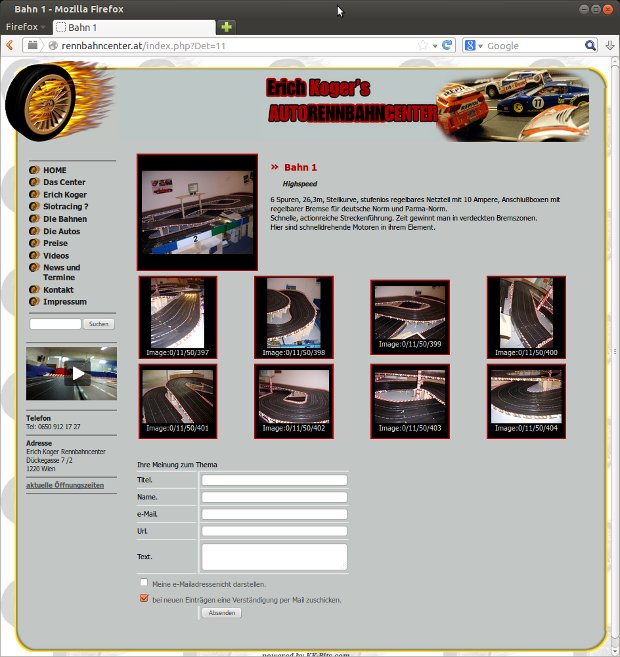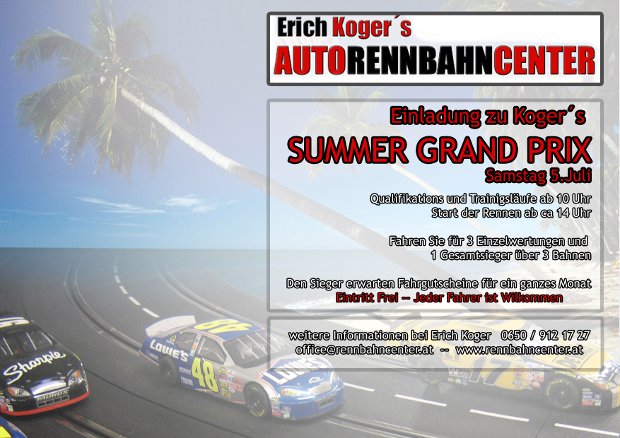 A race flayer of the race course centre in its early years of operating.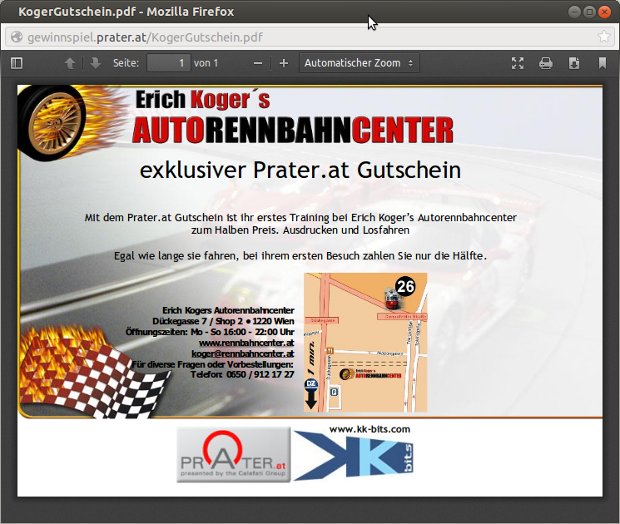 Prater.at discount voucher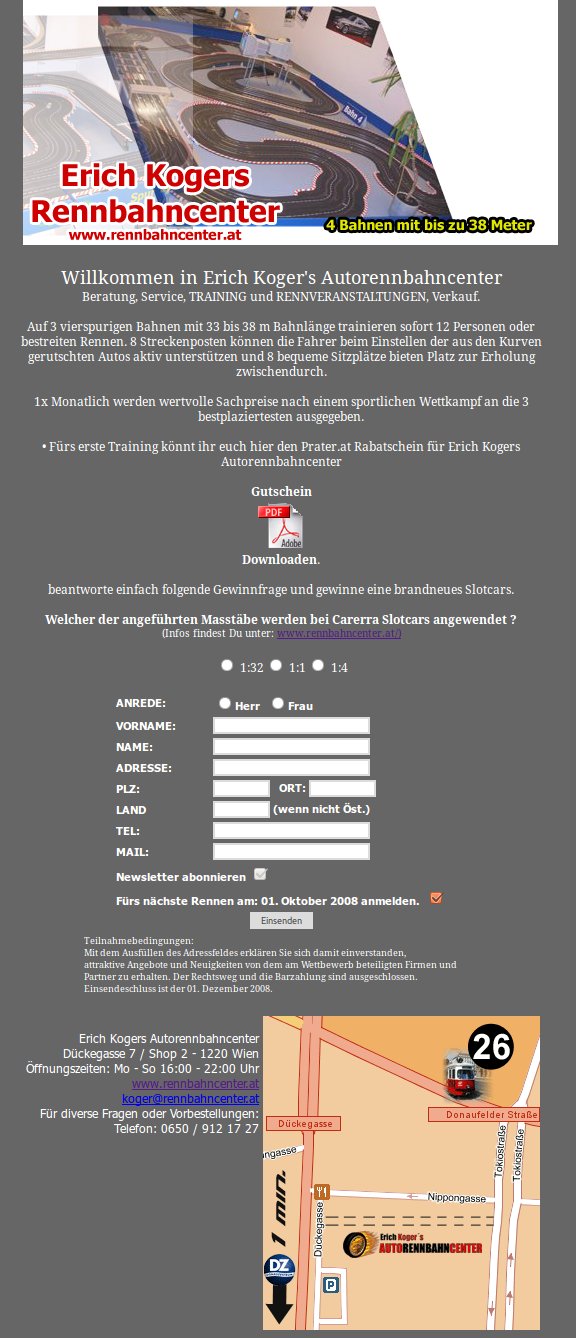 A sweepstakes on prater.at from 2008.

A video from 2009