European members and staff surveys
Europen seasonal members and staff surveys of Holmes Place Health Clubs.

Using the existing KKBits Questionengine specific input and output tools, a convenient display and a comparison application were created.

Automatic graphic quality remanufactured reports are exported to the desired format.

A user administration regulates the correct retrieval of data for individual clubs or ranges of all Holmes Place stores in Germany, Austria and Switzerland.

Multilingual and offline desktop for clients are available.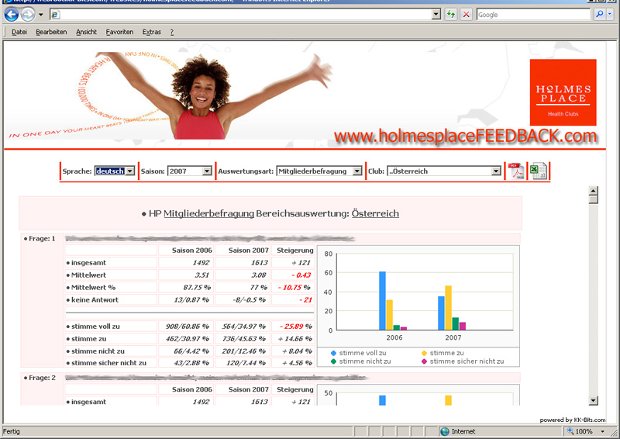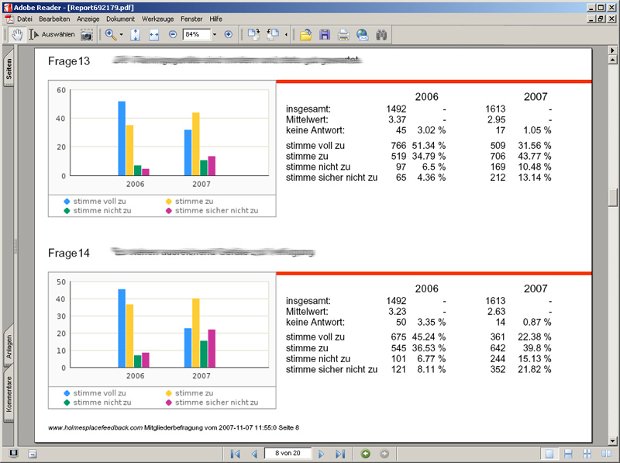 Holmes Place Health Clubs
Based on KK-Bits Questionengine many additional features were added.
similar projects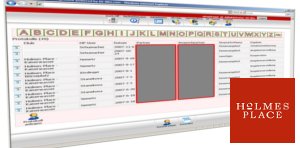 Internal cooperation tool for Holmes Place Health Clubs Europe. A tool for managing key accounts and as a direct information input for telemarketers and feedback discussions. It is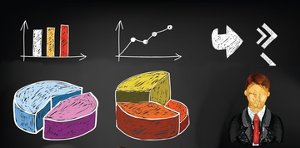 An extremely complex online survey tool which provides various features.