Textile trade Vienna | online shop
This webshop is characterized by an exceptionally sophisticated automated import routine.

Various XML files are downloaded automatically and logically processed.
Images and other deiail XML's are downloaded and processed based on the XML files
Implementation was carried out on the KKBits Mobile Engine and our respective shop module.
Various interfaces for data management, customers, payments and orders are available.
Various features were implemented:
Variety of payment methods.
Structured order management.
Data structure adjusted order release.
Automated effective accounting.
Specifically automated data import for the suppliers.
Special stock level verification with the suppliers.
Automated order transfer to the supplier.

Home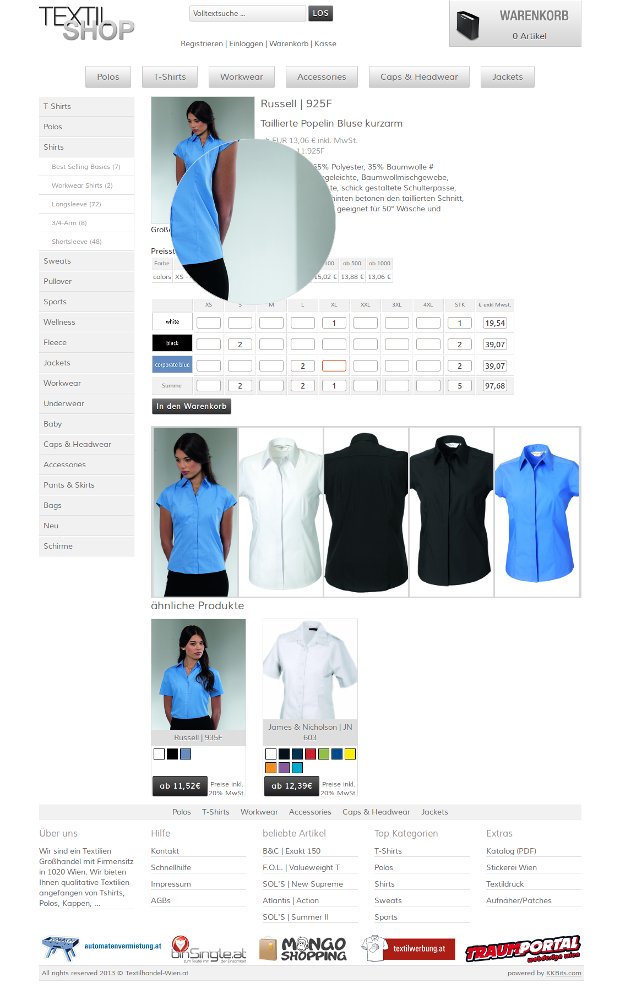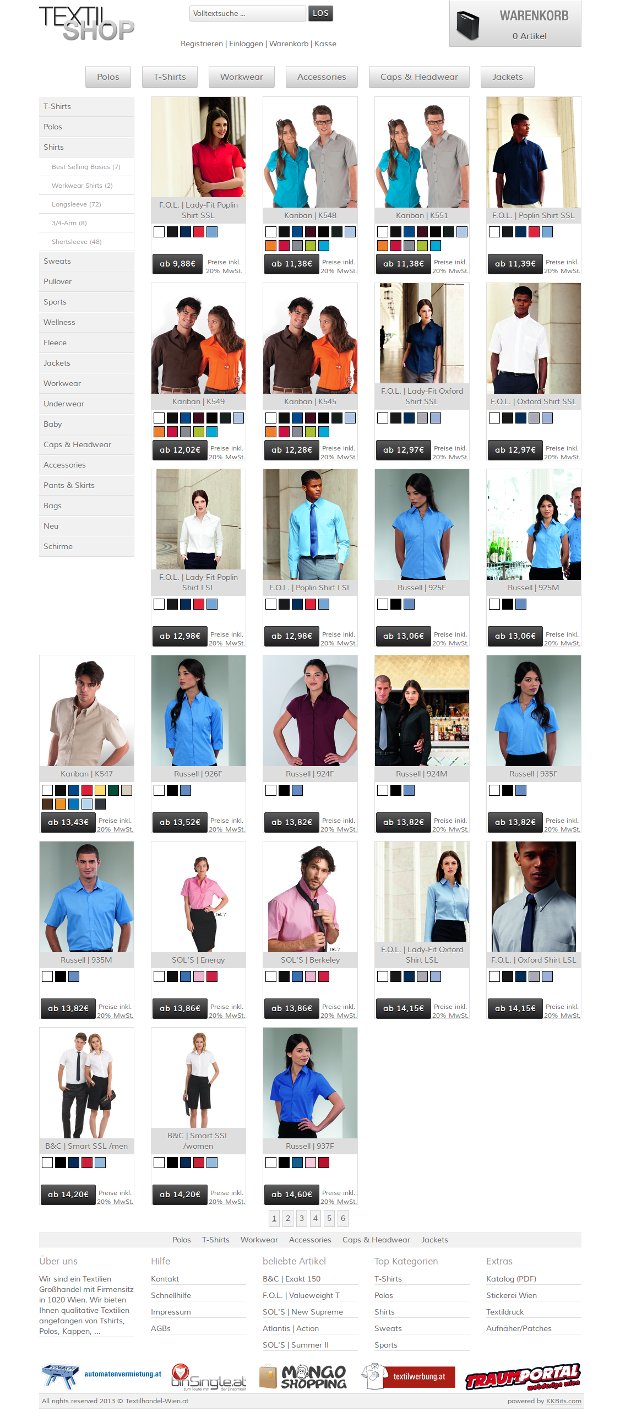 Cart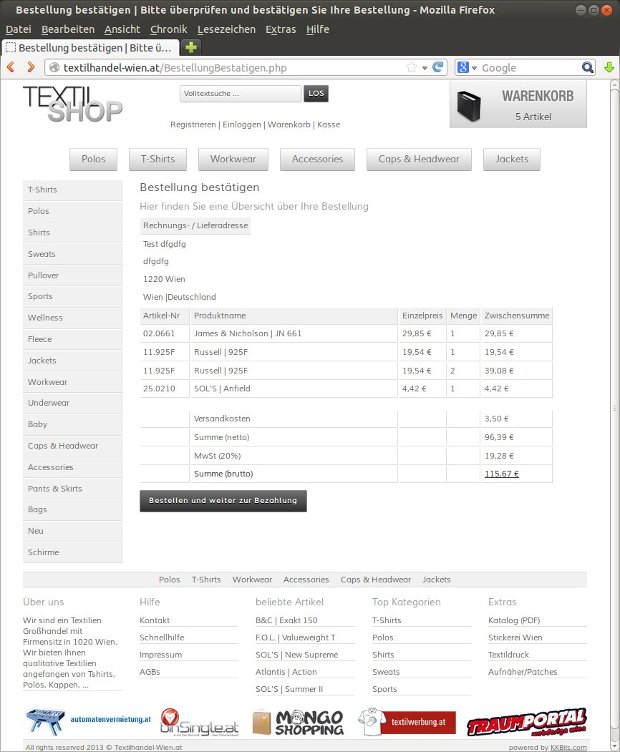 Confirm order.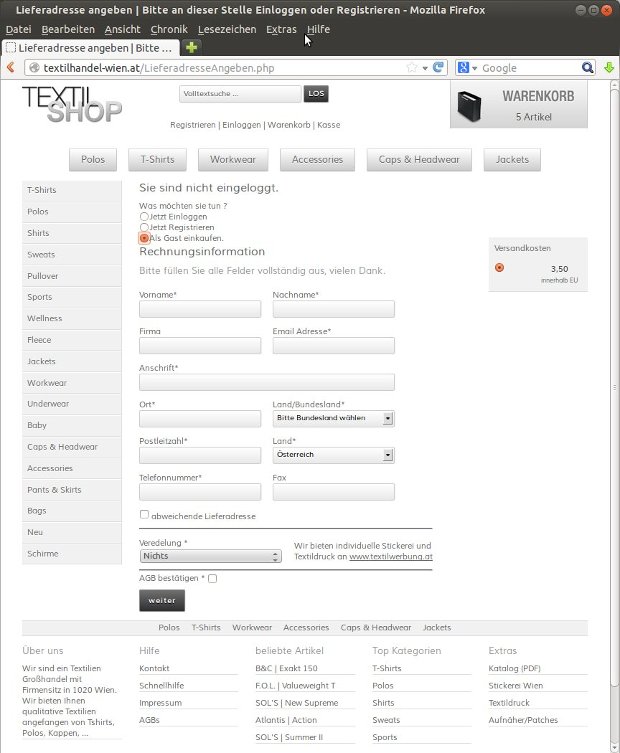 Specify billing address.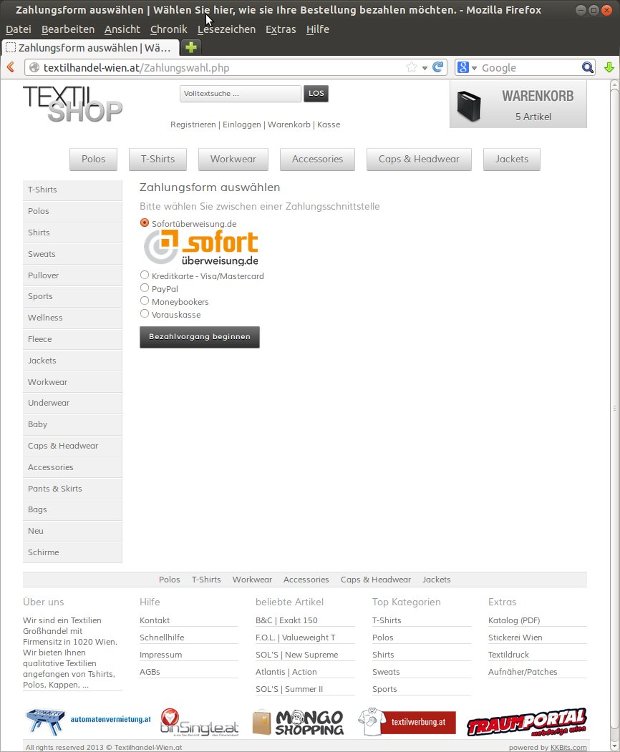 All major payment interface and a semi-automated bank transfer was implemented.