KKBits Webshop
The KKBits Webshop is an extensieve shop software built on the
KKBits Mobile Engine.
The KKBits Webshop is characterized by a variety of features in the special design.
In our system, you will find all the standard features plus some extra ideas.
A list of some features
Attractive design and shopping cart.
Attractive product presentation.
Automatic creation of accounting, and delivery documents.
Comfortable customer Logon with invoice archive.
Logically structured pricing.
Interfaces to various online payment systems.
Individual postage calculation according to shape, weight and delivery service.
Cross-Selling.
multilingual.
Through our 100% internal development the shop disposes to a very large extent of flexibility responsive data import / export, payment interfaces, design, and integration with any other systems.
Various individually programmable options, such as creating invoices / delivery notes, import of catalogs or inventory levels, automatic payment etc. make everyday work significantly easier.
The KKBits shop is client compatible and thus quickly and cheaply applicable.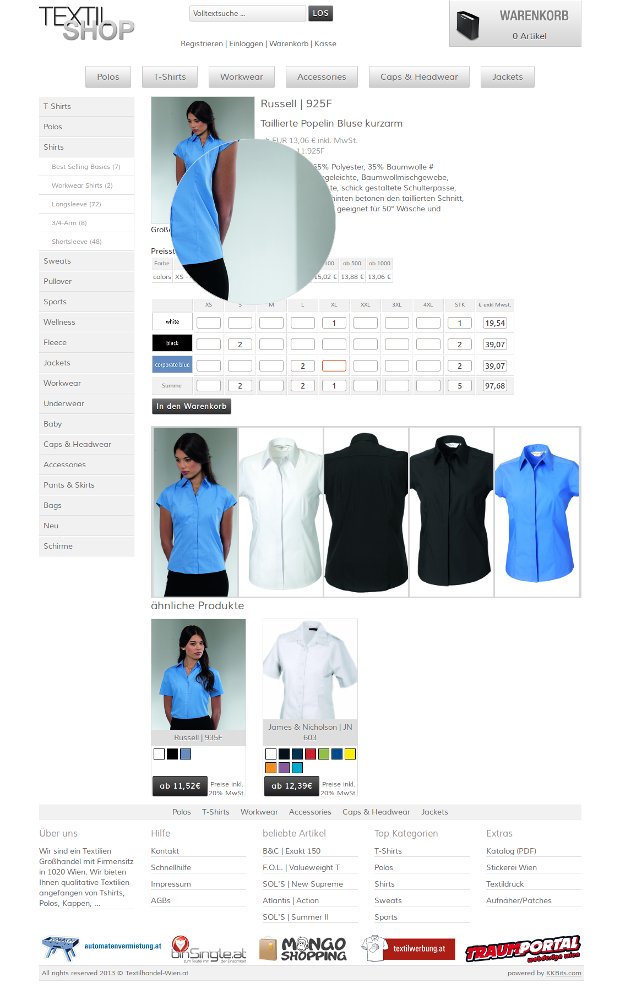 textilhandel-wien.at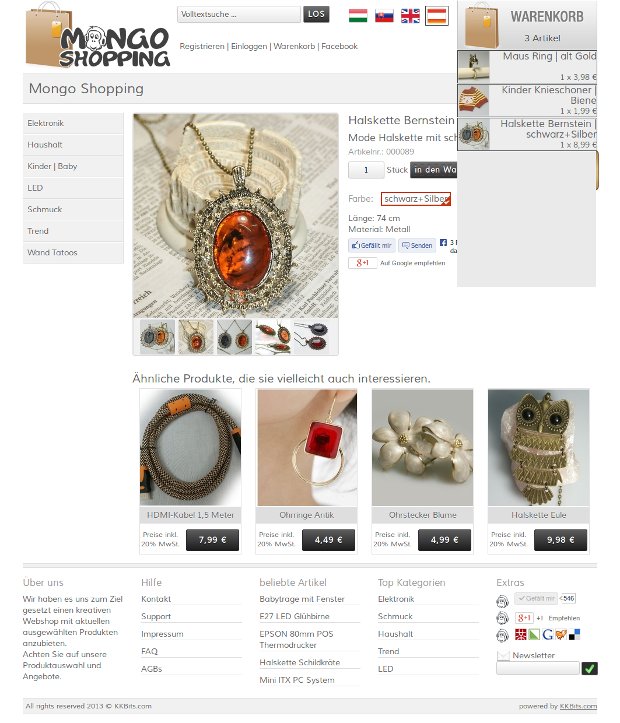 www.mongo-shopping.com

Pizza Flitzer Delivery Service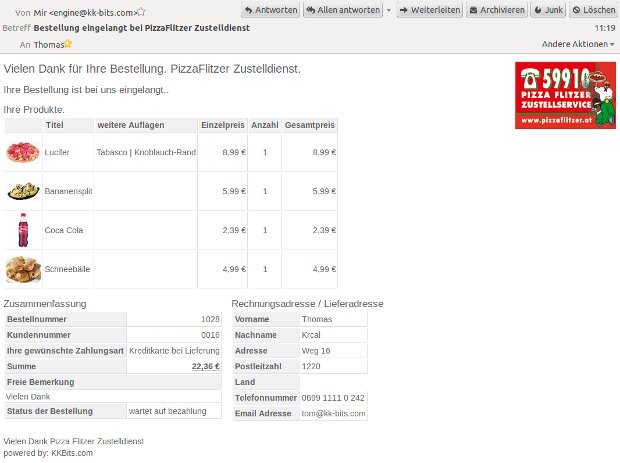 Automatic confirmation of the order by e-mail, with optional bookkeeping valid accounting.