The website of the Vienna Prater
We have been the owner of the site www.prater.at for past 10 year.
Our responsibilities include the following:
The creation of the 4 Version of the website.
General daily maintenance and development of new features.
Online marketing of the website.
Editorial activities
Organization / acquisition, creation and evaluation of sweepstakes and surveys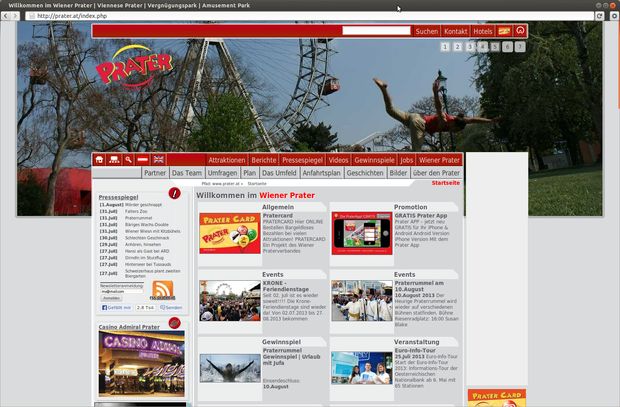 Prater.at database
The database includes over 2000 of Prater.at editorial reports 4000 press reports and a variety of videos.
Moreover, presenting database with over 100,000 searchable images was a special challenge for data storage and performance.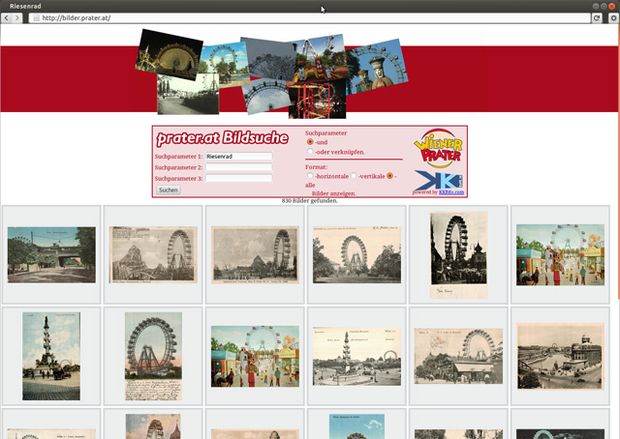 Image search on http://bilder.prater.at
Prater.at content management system
The site has a comprehensive individual content management system by any data to the website can be edited.
It has a sophisticated system where editorial administrators and Prater operators can edit the data in a simple way.
Prater.at features
The site has a variety of interactive features. In some requirements it communicates directly with the Prater Card database in both directions for the synchronization of prices and pictures.
Prater.at Advertising
The full marketing of the page is our responsibility.
We always search lottery and advertising partners.

Prater.at traffic
in season there are about 3,000 unique visitors daily with approximately 18,000 page views.
On days as the 1st May and other great festivals and events in the Prater, the page counts over 10,000 unique visitors a day.