Pratercard | Handheld APP
Due to the different attractions and kiosks in the Prater, a compact and small version of the debit software was necessary.
Unfortunately, the decision of the hardware that was not considered from technical point of view.
At the beginning we were not enthusiastic with the variant to use Windows CE devices. The hardware and the operating system are alltogether not as stable as developer would want.
Nevertheless, the application is on and running on all Win CE devices.
As RFID reader a product of SDID with the SD card slot was selected.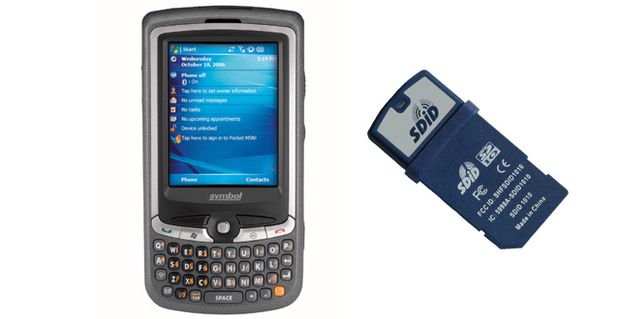 This handheld debit devices behave essentially exactly to the desktop versions of the Kisok software.
The server configuration is basically the same between PC and handheld device.
The handheld device is put on the server by administration card and the handheld device gives all the necessary information.
Due to hardware and operating system, the handheld devices run much slower and less stable than the PC-software variants.
Einige Screenshoots vom Programm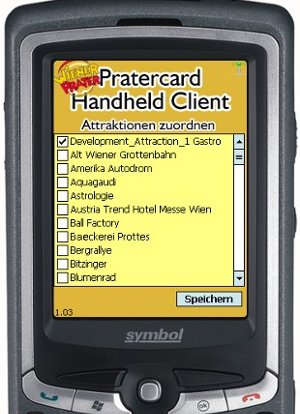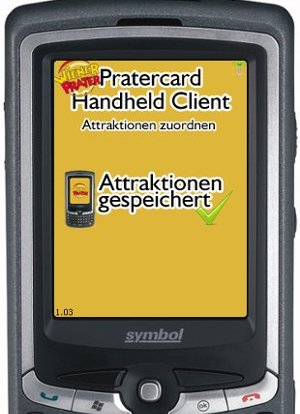 With administration cards you assign the device to one or more attractions.
Prices and price ranges are automatically loaded from the server.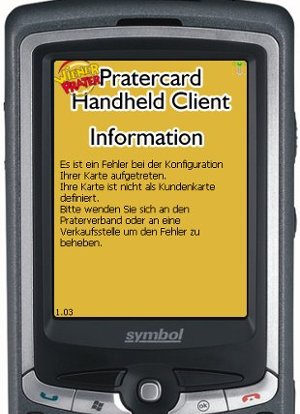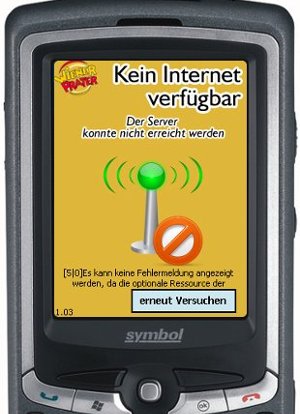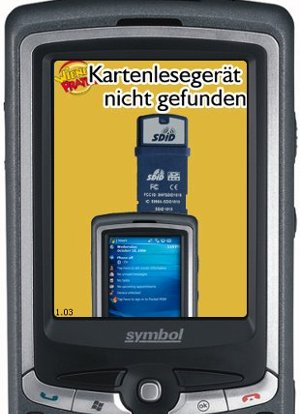 In a technically difficult and unstable situation, explicit error messages and error descriptions are necessary.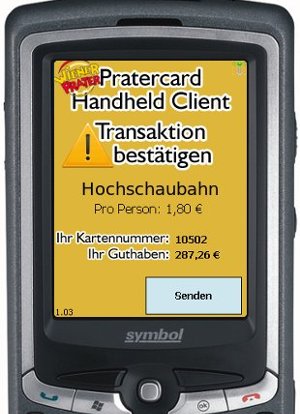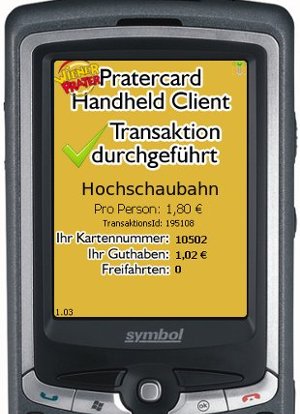 Submit transaction.